LA BANQUE HOTEL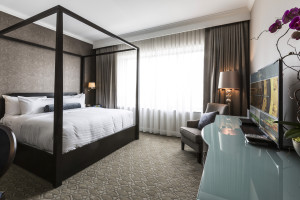 I-80/294 Exit Halsted Street South
2034 Ridge Road
Homewood, IL 60430

(708) 798-6000




Area: Area 3
Free Parking


A boutique hotel rich in history with luxuriously appointed rooms. The unique experience begins at the reception desk set in the majestic bank lobby and continues on to our high end guest rooms.










Number of Guest Rooms
18
Number of Suites
0
ADA Compliant Rooms
1
ADA Compliant Rooms with roll-in showers
0
Airport Transportation
No
Business Center
Yes
Check In
12PM
Check Out
3PM
Continental Breakfast
Yes
Covered Overhead Entrance
Yes
Data Ports (in room)
No
Entertainment
No
Fitness Center
Yes
Guest Smoking Rooms
0
Hair Dryer (in room)
Yes
Hardwired Guest Rooms
No
Hardwired Internet Common Area
Yes
Hardwired Meeting Space
No
Interior Corridors
Yes
Iron & Board (in room)
Yes
Laundry Facilities
Yes
Laundry Valet
Yes
Local Cab Service
Yes
Microwave Available
No
Miles from Midway Airport
20
Miles from O'Hare Airport
40
Non-Smoking Facility
Yes
Non-Smoking Rooms
Yes
On-Site Catering
Yes
Pet Friendly Rooms
5
Pets Allowed
Yes
Pool
No
Refrigerator Available
Yes
Restaurant On-Site
Yes
Rollaway Bed
Yes
Room Service
Yes
Shuttle
Yes
Spa/Sauna
No
Wheelchair Accessible
Yes
WiFi
Yes
Wireless Internet Common Area
Yes
Wireless Internet Guest Rooms
Yes
Wireless Internet Meeting
Yes
Map
Note: Some map locations are approximate. Please call the venue at (708) 798-6000 for exact directions.